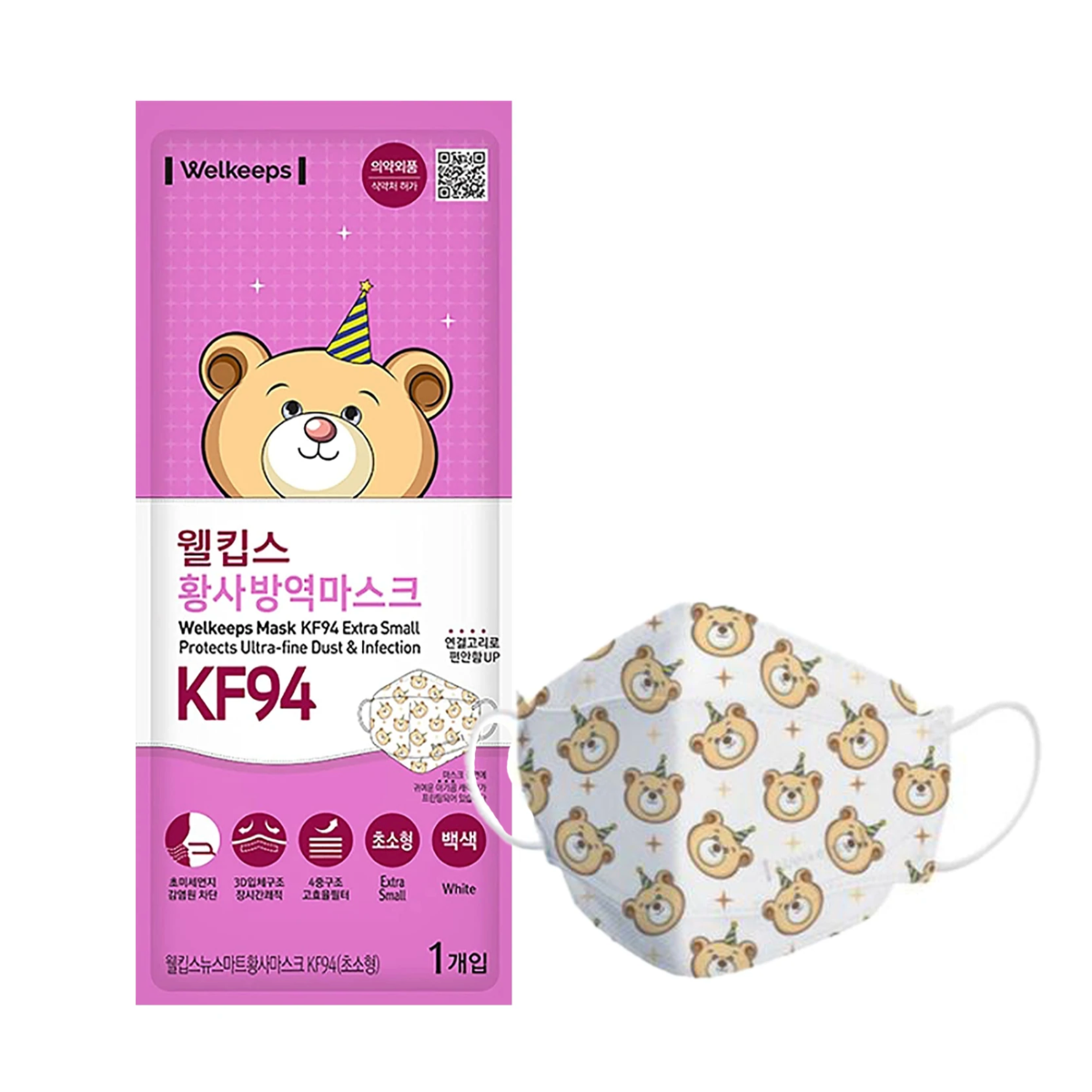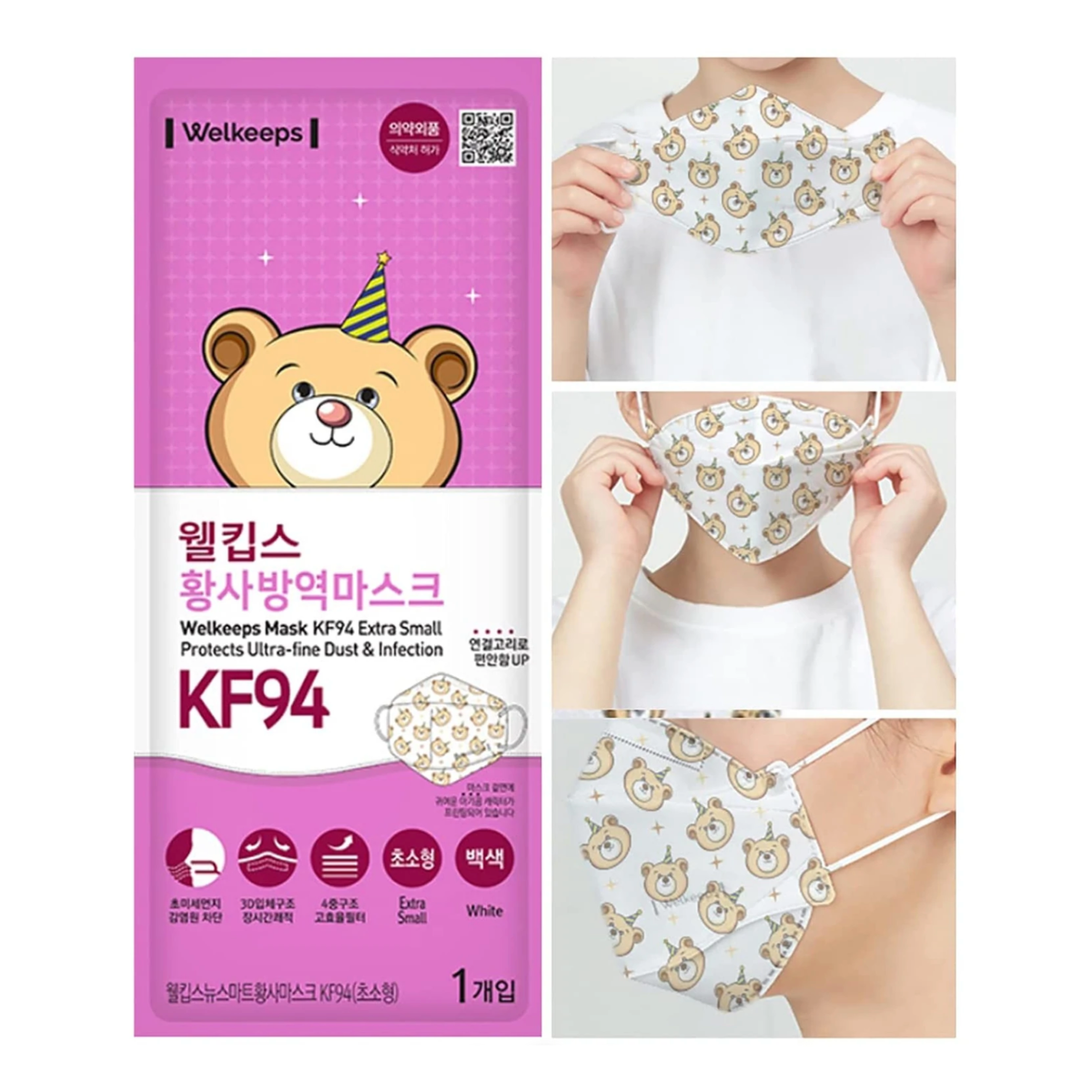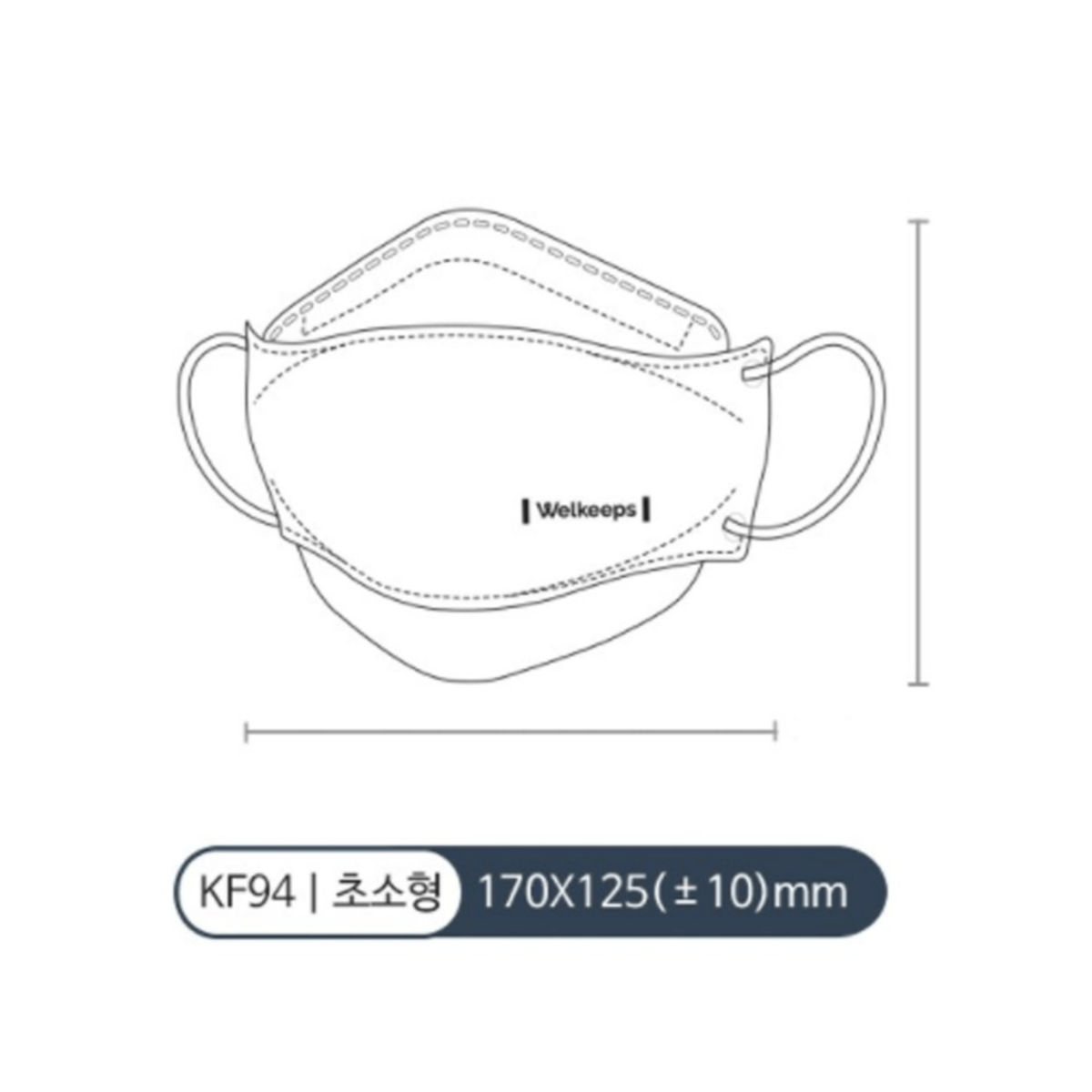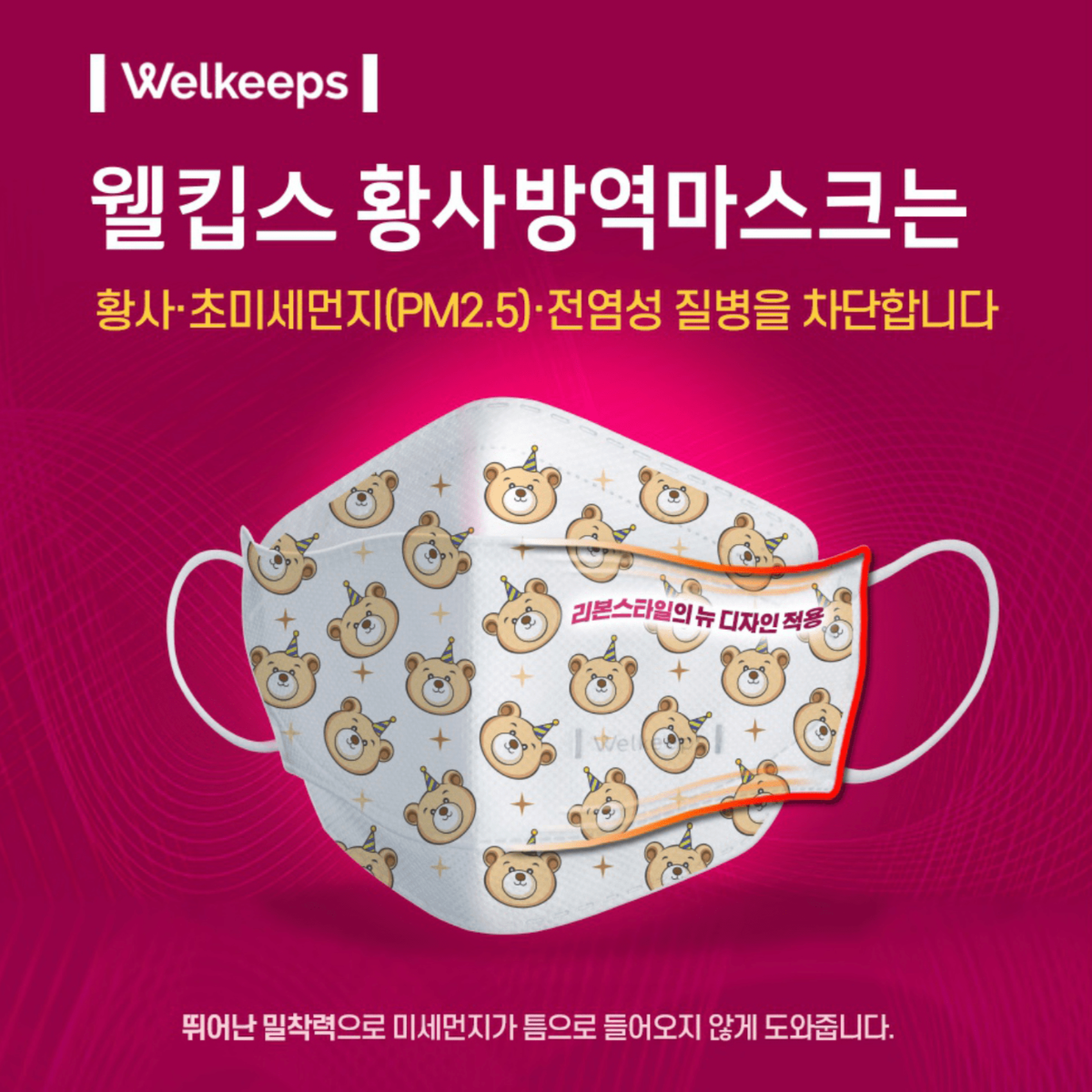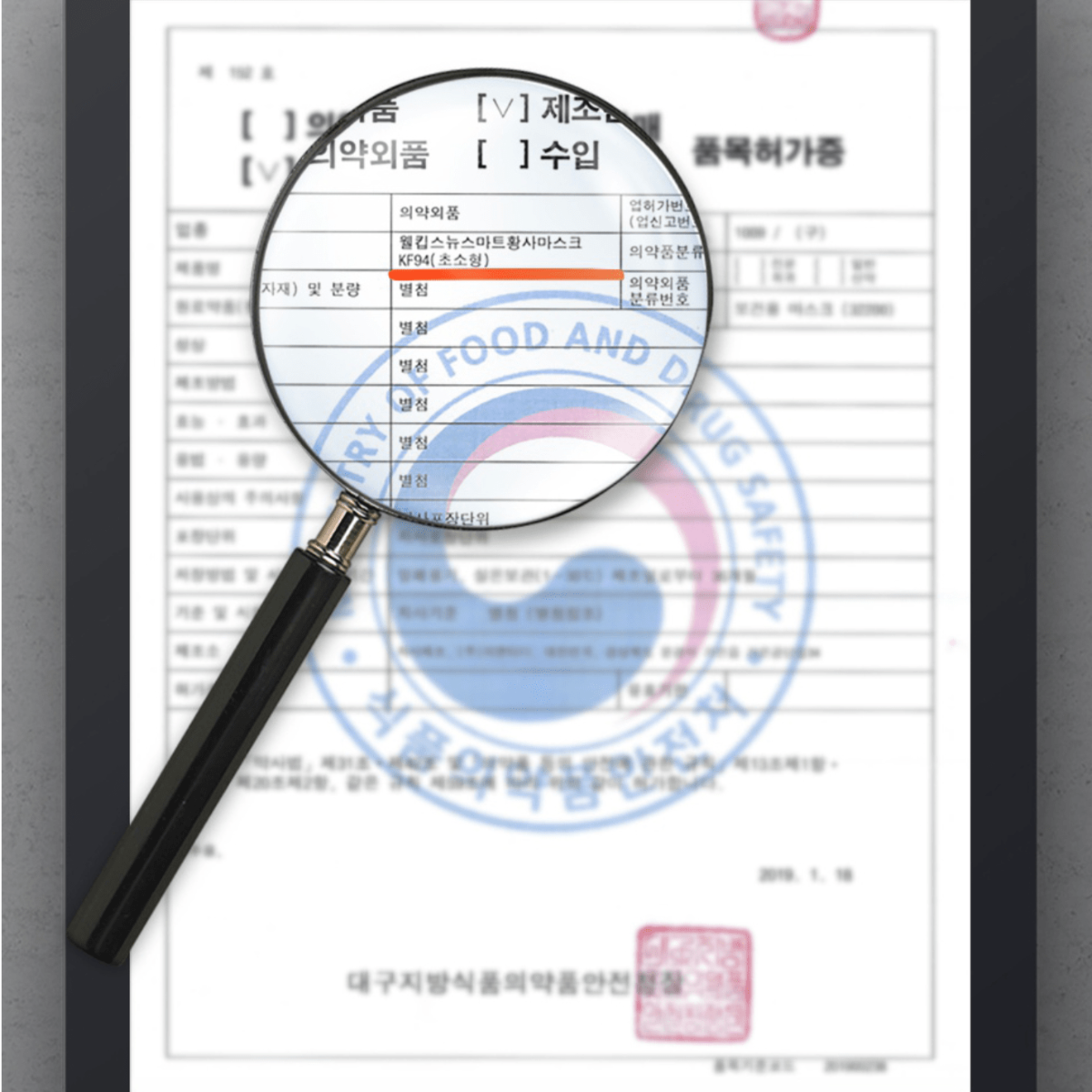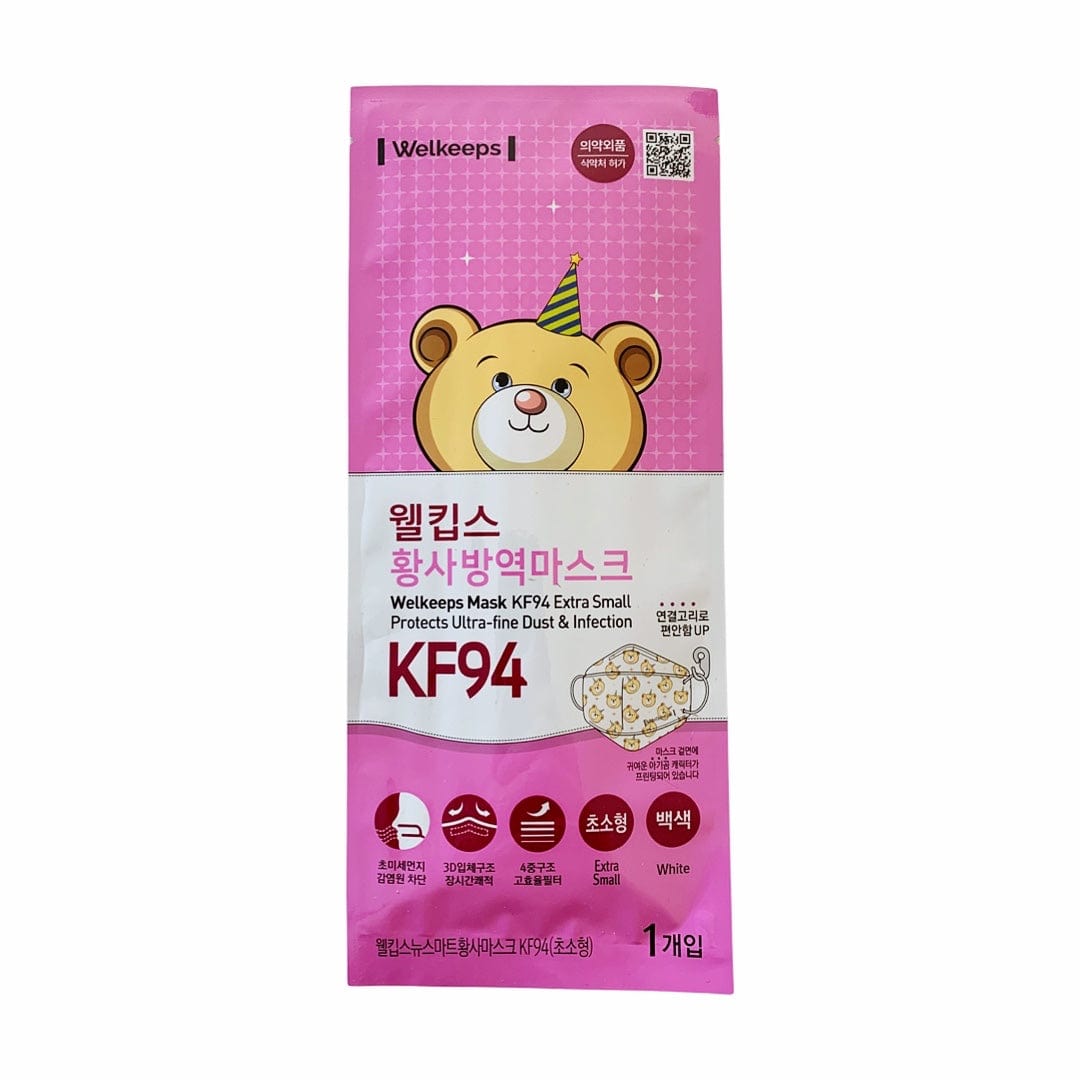 Welkeeps Korea KF94 Kids Disposable Face Mask - Extra small (Age 4-9)
Sale price
$2.59
Regular price
$3.28
Tax included.
Product description
Product reviews
Made in Korea. Premium Quality. Korea No. 1 Brand.

Brand new in sealed individual packages.

Size: XS 초소형. For age 4 to 9. All over kids like cute bear printed.

94% protective 4-layers premium filtration. Korea RX Pharmacy Only Version.

Aluminium nose support wire bridge. Anti-slip. Anti-fog on eyeglasses. Anti-skin irritation. 1 ear-hook is included in the package. Ergonomic 3D Design: easy to breathe and speak; no lip touch.
Made in Korea